The current local owners and staff of Curwood's, could not be prouder to be a part of this incredible story.
Having been established in 1892, we carry on the superb service that has made Curwoods a household name in Jersey. The fleet is simply beautiful, with vintage, classic and modern vehicles kept to our excellent standards.
Service is paramount to us. Should you be; The Queen or a Bride on your special day, the Lieutenant Governor of Jersey or a Business Person – we offer the same superb attention to detail, courtesy and good humour.
History
Curwoods have a rich and interesting past, and we hope future. We are still locally owned and managed and provide a service to the Crown, the Government of Jersey, visiting Dignitaries and Celebrities, Business Executives and Bridal parties for their important day.
Curwoods family business tree from 1892 till 2008.
John Chambers Curwood with his sons John Henry Curwood on the left and Peter Chambers Curwood before the boys joined the firm.
Circa 1929.
Wedding Day for a lucky bride, in a split screen Rolls Royce.
Circa 1950
Garage space requisition by the German forces.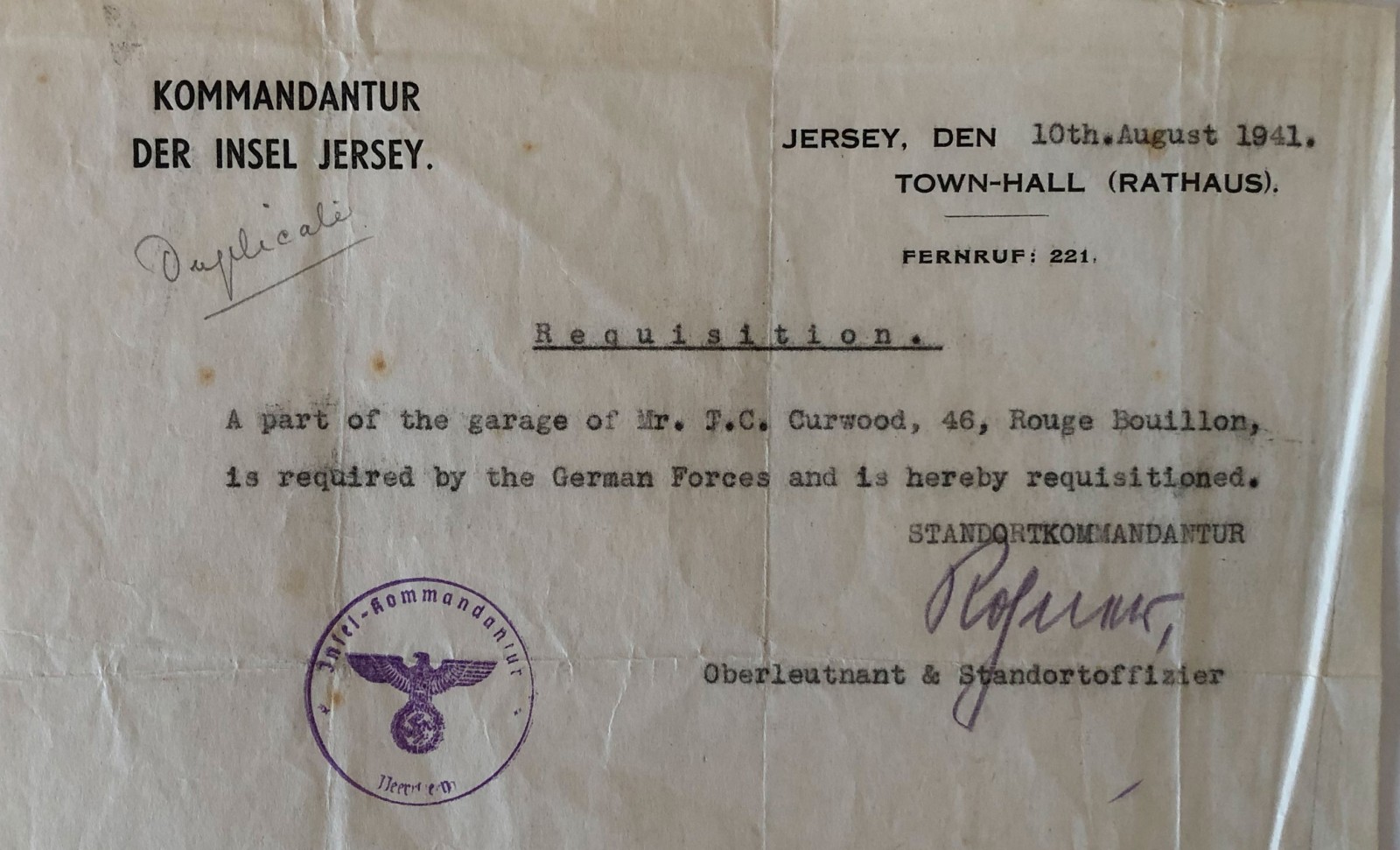 The occupation of Jersey, forced many local firms to provide services for the occupying forces.
HRH The Queen with Prince Philip 1978.
Letter received from the Equerry to HRH The Queen Mother June 2nd 1984.
HRH The Queen Mother lands in St Helier June 2nd 1984.
HRH The Queen and Prince Philip, Royal visit 1989.
Local entrepreneur Mark Reynolds purchased the businesses Curwoods & Maillards in 2017 and subsequently invested in Jaguar limousines.
Jersey Liberation day Curwoods presence, 2021.
90th Birthday of ex-Curwoods Limousine Mechanic Denis
Visite Royale Jersey St Martin, transport for Bailiff Sir Timothy Le Cocq & The Royal Court
Raddison Wedding Fayre Summer 2022
130th-anniversary 1892 to 2022
130th-anniversary celebration 2022. Horse & Carriage, Princess, Daimler, Lexus, Jaguar Stretched, Jaguar LWB Autobiography in Chronological order.